Your Premier Source
Rim & Wheel Repair
---
At Interior Wheel Repair, we're known as the #1 wheel repair shop in Kelowna. We strive to do things differently meaning you receive quality service all your rim and wheel repair needs
Factory-Quality Paint Shop – We provide the latest in ionized air paint delivery, which is what car manufacturers use in the factory. The result is a smooth, dust-free paint finish with professional-level quality. We carefully hand paint polished wheels to ensure a brilliant design that is finished with a special clearcoat. All paint finishes are cured in our custom-bake oven to seal and protect our work.
Quote Upon Inspection – All damaged wheels are quoted upon inspection. We will only quote you the work needed to repair the wheel without any pressure tactics or upsells. We live by the quotes we provide and will never charge you more after the fact.
Locally Operated & Climate Controlled Facility – Even though we're locally operated, we service rim and wheel repair customers from all over the British Columbia area. Our facility is climate controlled, so you can wait your wheels to be done in a relaxed and comfortable environment.
State-of-the-Art Lathe & Welding – We have a state-of-the-art computerized lathe, also known as a shaping machine, so we can digitize and save any wheel profile. This allows for precision cutting and repair without affecting strength. We only provide GATW welding, which carries a lifetime warranty against breaking, unless compromised by collision or other damages.
---
We only use
the highest
quality materials and parts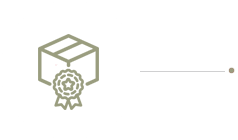 Approved Insurance Repair Shop.
ICBC and DOT
Certified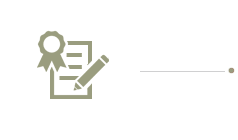 The Okanagan
Valley's ONLY Certified
Wheel Straightener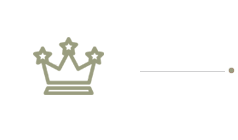 Our Specialized Wheel Repair & Restore Services
Bent Wheel
Restoration
Our high-tech dedicated machine provides specialized hydraulic wheel straightening to take the bend out of almost any wheel. Our goal to restore your damaged wheel to within .010 thousands of an inch of roundness.
Correct
Curb Damage
We meticulously reshape gouged wheels by welding missing material in and carefully hand-shape and polish them back to their original, brilliant factory finish. We will also apply clear coat if needed.
Welding Missing
Wheel Sections
We first inspect wheels with missing pieces to ensure integrity has not been compromised. We then weld the missing part in, machine and shape it to its original look along with paint and clear coat application.
Restore
Worn Lug Holes
Over time, lug holes can experience wear and tear that leads to stripping. We have special tooling to machine out oval wheel mounting lug holes. We then install new lug seats like-new functionality.
Repair Cracked
Wheels and Beads
Cracked wheels can be a dangerous major road hazard and require immediate repair. We weld, straighten, plus machine bead cracked wheels to perfect roundness and get you back on the road asap.
Additional Rim &
Wheel Services
We also offer full reconditioning of mag wheels, full wheel refurbishment, custom wheel polishing, painting and powder coating services, and minor and major damage repair and restoration.
4 Steps to Repaired & Restored Wheels
Step #1
We Inspect the
Damage
Please stop by our location, call or fill out our online form and attach a few photos of your damaged wheel so we can review further.
Step #2
We Give You an Honest Price
When we see your photos, we will provide you with a preliminary quote. Once we view the damage in person, we offer you a final quote.
Step #3
Repairs are Made
If you agree with our quote, we complete work unless unforeseen damage requires repairs. We will notify you right away if this happens.
Step #4
You Drive Away Happy!
Once we complete repairs, your wheel is as good as new! Just stop by our shop to pick up your repaired or restored wheel or drive away happy!
What Our Clients Are Saying
I highly recommend Interior Wheel Repair, we use them exclusively based on the very high quality and extremely quick turnaround in our shop!

We, here at Boyd Autobody & Glass, have dealt with Interior Wheel Repair for many years, and have appreciated their professionalism and excellent customer service . Their timely manner in which they get things done has always been recognized, and we will continue to take all our business to them. Bob and his staff should be proud of what they do.

Thanks to Bob at Interior Wheel Repair, we know we can count on a quick and superior repair, helping us meet ICBC cycle time requirements. Bob will pick up and deliver, he knows his business well, and does a first rate job. We would enthusiastically recommend Interior Wheel Repair to our customers.

We have been using Interior Wheel Repair for 6 yrs now and will continue to use them. They have continually done excellent work and the turn around time is extremely good. Pick-up and delivery is a bonus. I like the fact that Bob is very knowledgeable and has built a state of the art facility to provide great service and quality.

We have been using Interior for some time now, and have always been pleased with the service and quality of their work. In the past we shipped our wheels to the coast and now having Interior close has been an asset to our day to day operations.

These guys are amazing. Above and beyond customer service they completed something very complicated for me in a small time frame and pulled it off amazingly and I would recommend them to anyone and everyone.

This business is very honest and easy to deal with. I sent my bent rim they helped with shipping and getting me a decent shipping price with the courier they deal with. I was charged what I was quoted. Their prices are reasonable. I will deal with them again if I ever need anything wheel related done.

I am totally satisfied with Kelowna wheel repair. I sent them a motorcycle wheel to be repaired after I put a serious dent in it. Bob told me how to ship to them, so heart in mouth I did as he said. I got it back looking better than new in four days. The ride is so smooth and the paint job is perfect. I highly recommend them.

Had a great experience with interior wheel repair. I had a 20" rim off a 2009 Infinity m35x that had some curb rash on it, interior wheel repaired it quickly and to brand new condition. Also, very friendly and helpful staff, defiantly I will go back if I need my wheels repaired. I highly recommend Interior Wheel Repair for any one with wheel repair needs or painting.

Thanks to Bob for repairing my bent rim on my 2010 challenger. The service was excellent and the customer service was amazing. I dropped off the tire and rim and thought I would have to pick it up in a week or two. They repaired my rim the same day and had me on my way back to the Kootenays. Cannot say enough about the excellent service I received.